The high-end connected home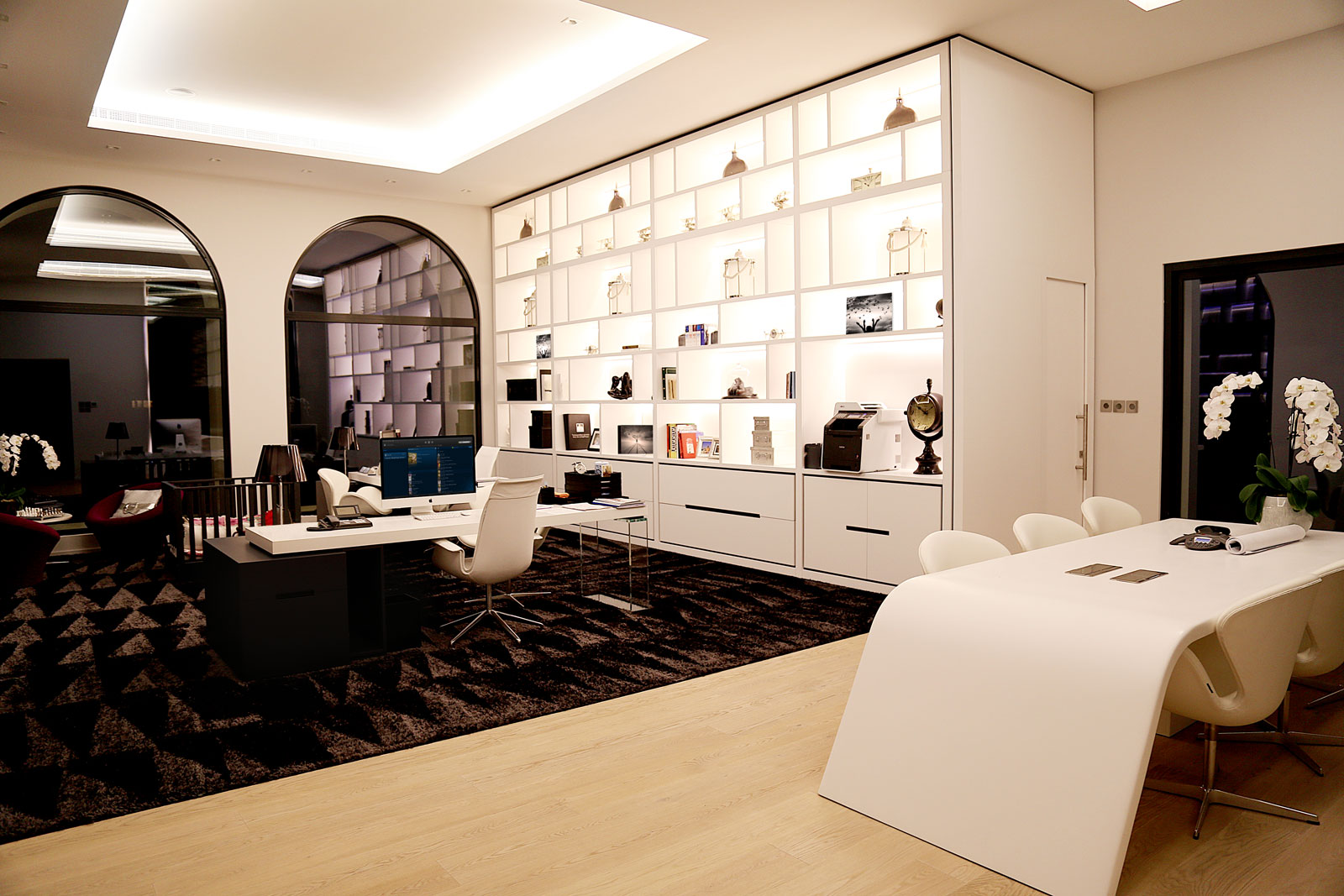 Creation and installation of high-end connected homes
Khomeo designs and installs high-end connected home systems. With its wealth of experience in the high-end home automation field, you can trust it to provide you with state-of-the-art technological installations capable of interconnecting all your appliances and media—tablets, desktops, laptops, shutters, blinds, speakers, and more.
To offer you an exclusive home automation system suited to your home and to your own specific needs, Khomeo takes full charge of studying your project and analysing your existing connectivity. Based on this assessment, our staff installs bespoke high-end home automation solutions that perfectly match your expectations.
The high quality of these services means we can design a high-end connected home whose systems and network are simple to access, functional, and responsive. Our discreet, elegant, deluxe home automation system integrates perfectly into your fixtures and furnishings—we make sure of that by working alongside qualified architects and designers.
High-end home automation: Khomeo has a host of prestige solutions for you
Specializing in the creation of high-end connected homes, Khomeo provides a broad choice of home automation solutions for your connected home. We draw on our strengths in multiple fields of expertise to manage all your high-end home automation, connectivity, and multimedia requirements.
On our easy-browse website you will find details of all our home automation achievements: installation of luxury home cinemas, creation of multiroom solutions, design of automation control systems for remotely controlling your connected smart home, computer integration with your house, indoor and outdoor sound systems, and more besides.
Prestige projects for owners who are looking for a high-end connected home. For further information on our high-end home automation installations, please get directly in touch with us by dialling +33 478 19 83 95.