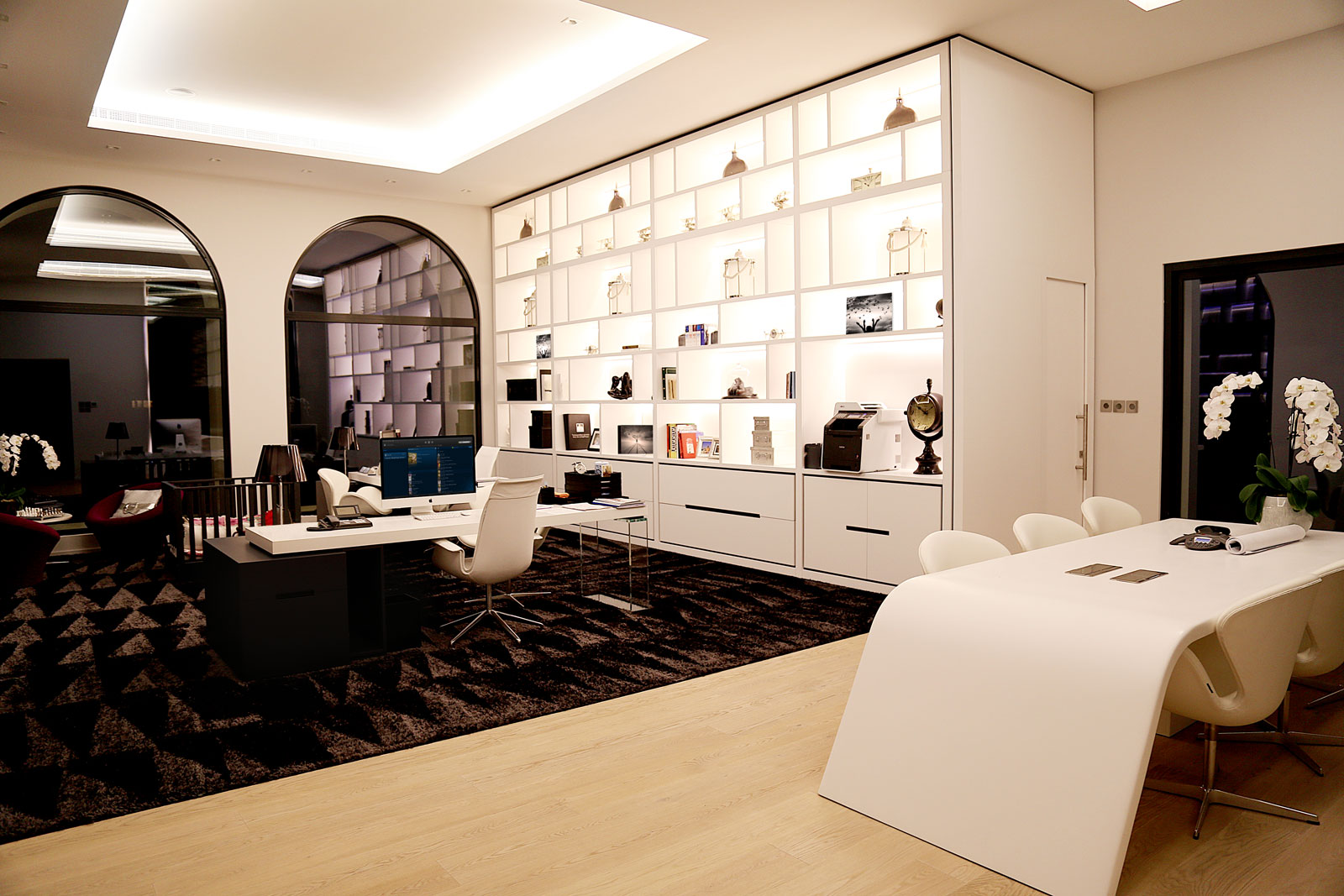 Entrust your home automation installation to a high-end villa creator
Khomeo, the creator of outstanding connected villas, provides a comprehensive range of high-end services for prestige residences—home automation for villas, luxury flats, mansions. Our staff know exactly how to connect your home's equipment and media together to establish an ideal intercommunication network. You can trust them with the bespoke installation service for your own smart home.
Khomeo is a firm believer in designing connectivity solutions on an individual basis to suit the specific needs of each customer. First we study your connected home project thoroughly, taking account of your existing installations, then we get together with our experienced architecture and design partners.
We then proceed with the installation of discreet technological systems that are simple to use and will make your villa a fully secure connected home. Responsive and functional, our home automation equipment makes light work of managing your villa and all the equipment it contains.
Connected home: discover the villas we have made into automated homes
To create a connected villa that meets all your expectations in terms of comfort, security, and communication, we manage a range of high-end services that complement each other. The design and services are not set in stone and can accommodate new technologies that emerge in the field of home automation for high-profile villas and flats.
Installation of multiroom solutions: enjoy all your audio and video files on any medium throughout all the rooms in your connected home
Creation of a prestige home cinema: design of a quiet room for listening to music and watching films with high quality images and THX 5.1 sound.
Sound systems: creation of indoor as well as outdoor sound systems to channel your media to any set of speakers on the premises
Control of the home automation in your villa: simple management of your house, with remote automatic control of all your home automation equipment and systems
To help give you a thorough understanding of the bespoke connected home concept, our website presents details of all our completed high-end connected home projects.