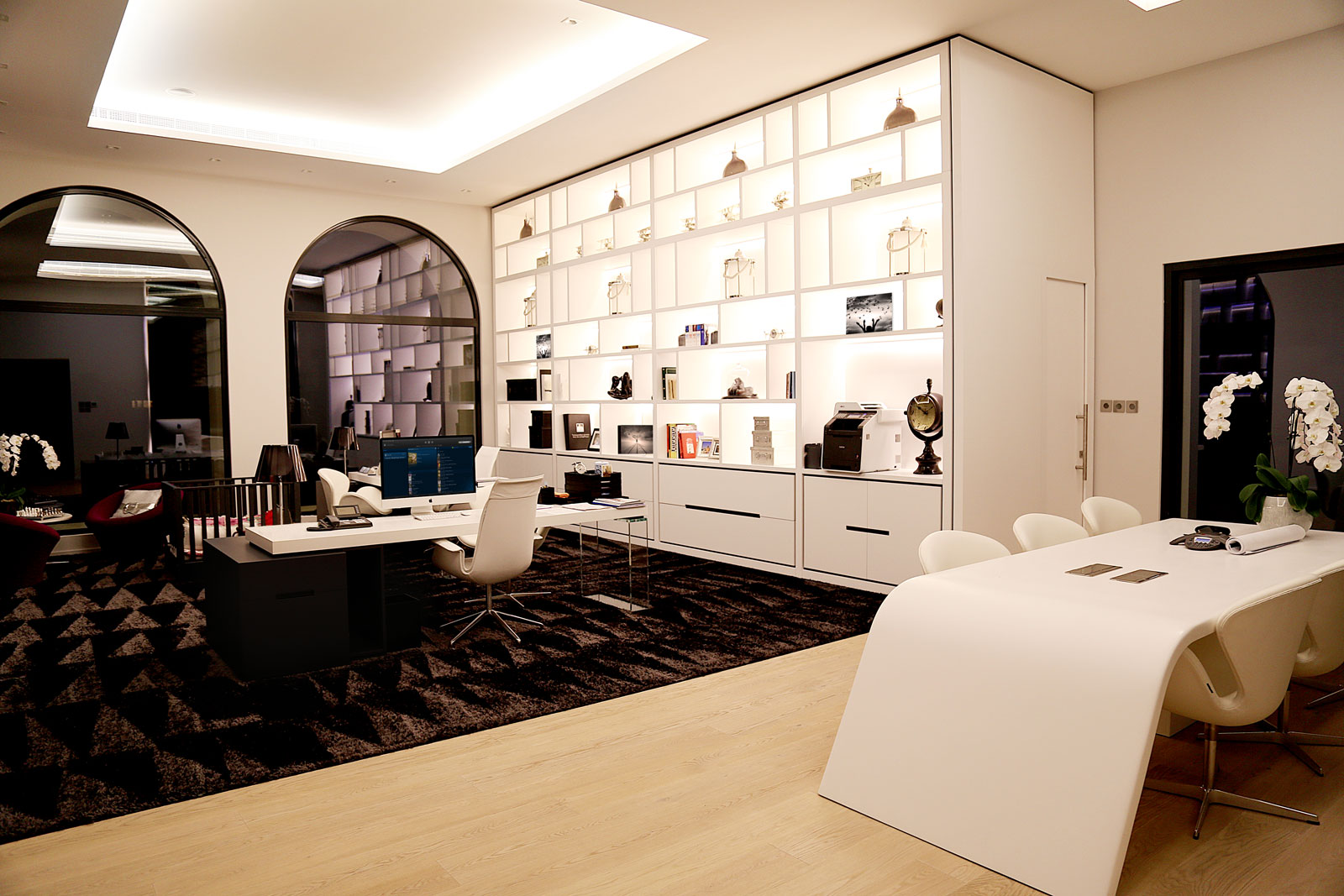 Khomeo, creator and installer of bespoke connected homes
Khomeo creates and installs bespoke connected homes. As a specialist in high-end bespoke home automation projects, we implement state-of-the-art technological solutions for luxury dwellings, high-profile flats, villas, and residences.
Our staff takes charge of designing connected homes to suit your exact needs and to fully meet your expectations of comfort, security, and features. We work closely with architects and designers to specify and install home automation technologies that connect all your domestic appliances and media together—tablets, laptops, desktops, speakers, screens, shutters, blinds, and more.
We draw on all our expertise for the integration of these systems while keeping them as discreet and functional as possible. These elegant, responsive solutions provide you with home automation equipment for a bespoke connected home.
Bespoke home automation and high-end installations for the connected smart home
To create a bespoke connected home, Khomeo provides a full range of high-end design and installation services.
Installation of multiroom solutions: with the multiroom system you can enjoy all your audio and video files in any room in your house
Creation of high-end home cinema: creation of a quiet room for listening to music and watching films in THX 5.1 quality sound
Control of your bespoke home automation through a top grade network; implementation of an automatic remote control system for easy home management
Sound system: discreet integration inside and/or outside your home of a high quality sound system
Look up our website for details of our achievements in bespoke connected homes, and feel free to use the contact information you find there to ring us or contact us directly on line.