Home automation for high-profile residences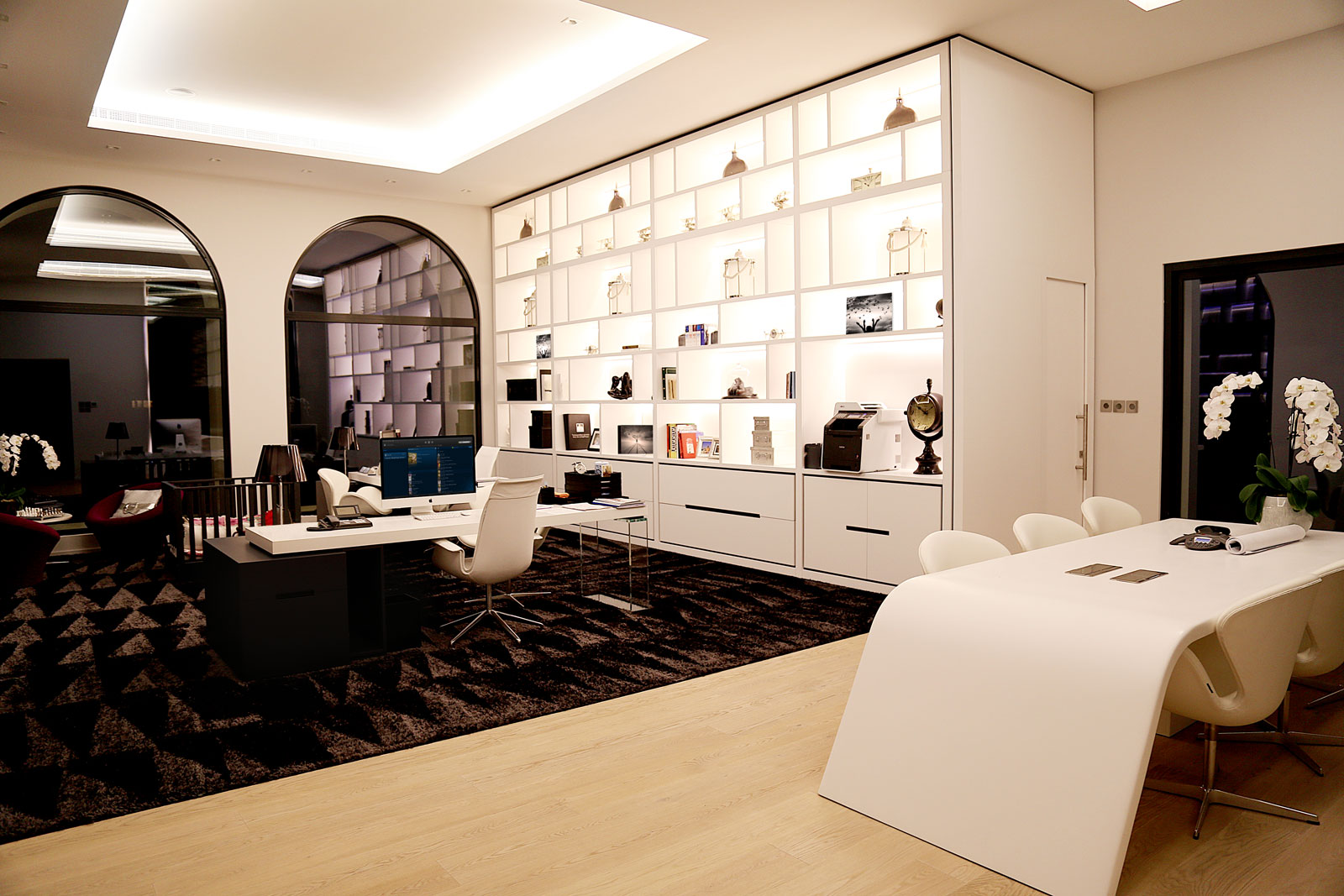 Installation of home automation systems and creation of an outstanding residence
Khomeo specializes in the field of home automation for high-profile residences—systems for outstanding villas, flats, mansions, etc. As a designer and installer of connected homes, we provide a comprehensive set of high-end services.
To ensure your villa's rooms, spaces, and outdoor areas are ideally equipped, we select only state-of-the-art technological systems. These installations, capable of interconnecting all your appliances and all your digital and other media—tablets, telephones, desktops, speakers, etc.—use the very highest quality equipment. We provide only the latest and most widely heralded technologies on the market.
To incorporate a stylish home automation system into your outstanding residence, we offer you genuine bespoke solutions. We don't take any shortcuts: we study your project and implement home automation systems perfectly suited to the layout of your high-profile villa or flat.
Home automation for prestige villas and flats: discover all our bespoke solutions
Are you thinking of engaging Khomeo for equipping your high-profile residence with home automation? As connected home creators, we are experts in the end-to-end management of multiple home automation installations for high-profile flats and villas:
Multiroom solutions: with the multiroom service, you can enjoy all your audio and video files wherever you happen to be (lounge, bedroom, bathroom, verandah, poolside, wherever).
Installation of high-end home cinema: we design an integrated quiet room-home cinema that provides breathtaking sound and image quality
Controls for home automation in high-profile residences: we provide an automatic control system to make management easy
Indoor and outdoor sound systems: we connect all the speakers in your villa to your media and equipment
You can find details of our completed home automation installations and services for high-profile flats on line, right now.