Exclusive connected homes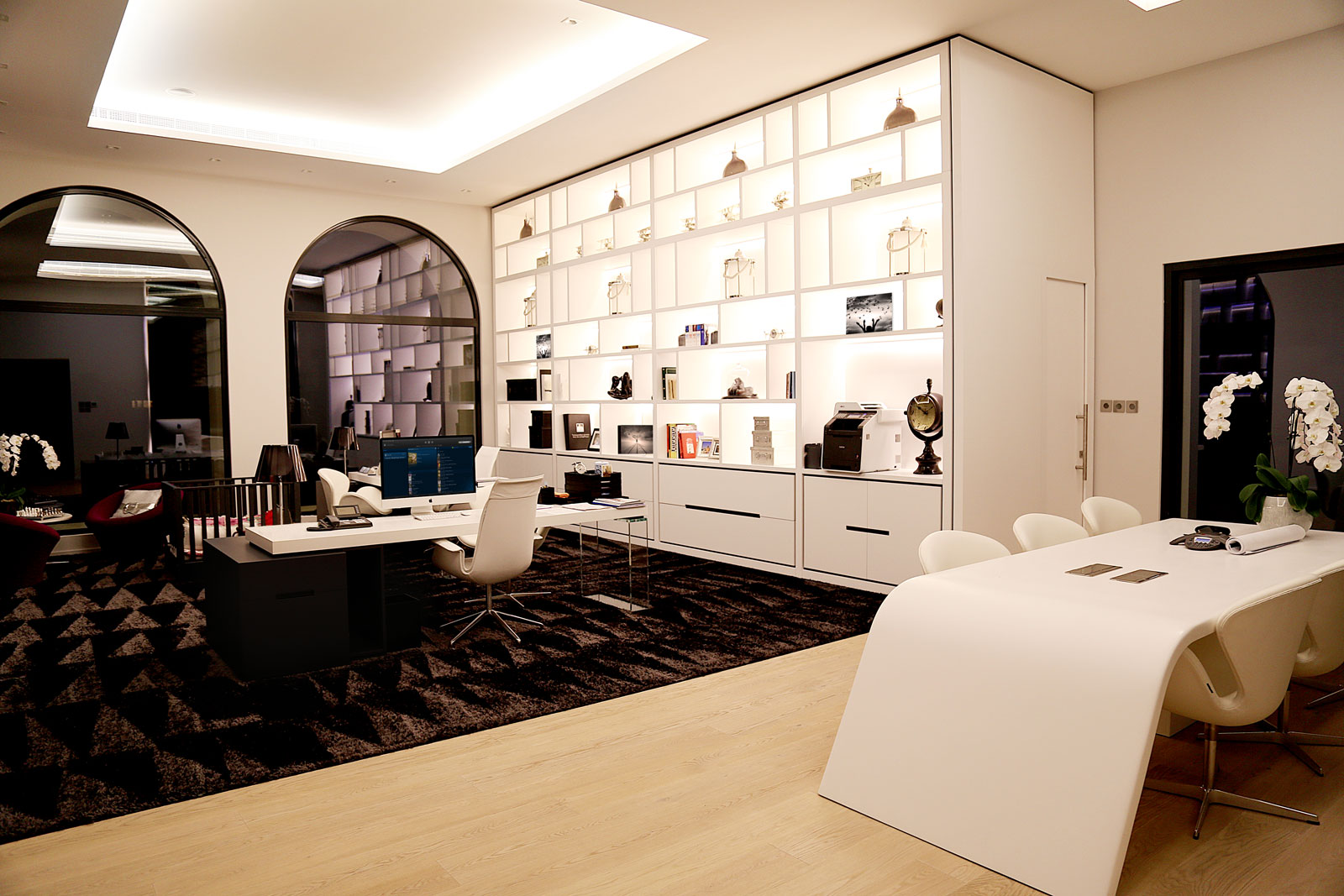 Design of exclusive bespoke connected homes
Khomeo turns your high-profile residence into a functional and distinctive connected home. As a designer and installer of high-end technological systems, we provide you with a choice of exclusive home automation services for a deluxe connected home.
When you call on our services as a creative connected home designer, you obtain a result absolutely suited to your needs and to the layout of your home. We work closely with architects and designers to bring you distinctive bespoke home automation and multimedia solutions.
Drawing on our great expertise, we design elegant furnishings to ensure all our home automation installations blend in discreetly. You thereby enjoy a distinctive connected home with easy-to-use automatic control that will simplify your everyday life and fulfil all your expectations of comfort, security, and communication.
Entrust the design of your connected villa to a home automation design specialist
Khomeo, the designer of exclusive connected homes, takes great care to offer the most current proven technologies on the market. This enables our staff to implement a choice of different home automation solutions for your villa.
Installation of a high-end home cinema, multiroom solutions for enjoying your audio and video files wherever you want, domestic networking and control with stylish, distinctive home automation systems, indoor and outdoor sound systems for your connected home, computer integration, control of your appliances, management of your energy consumption—the list goes on.
With Khomeo, you obtain a high-end service that will turn your residence into an exclusive connected villa created by a specialist in home automation design and installation! Discover all our achievements and all our expertise on line without further delay.