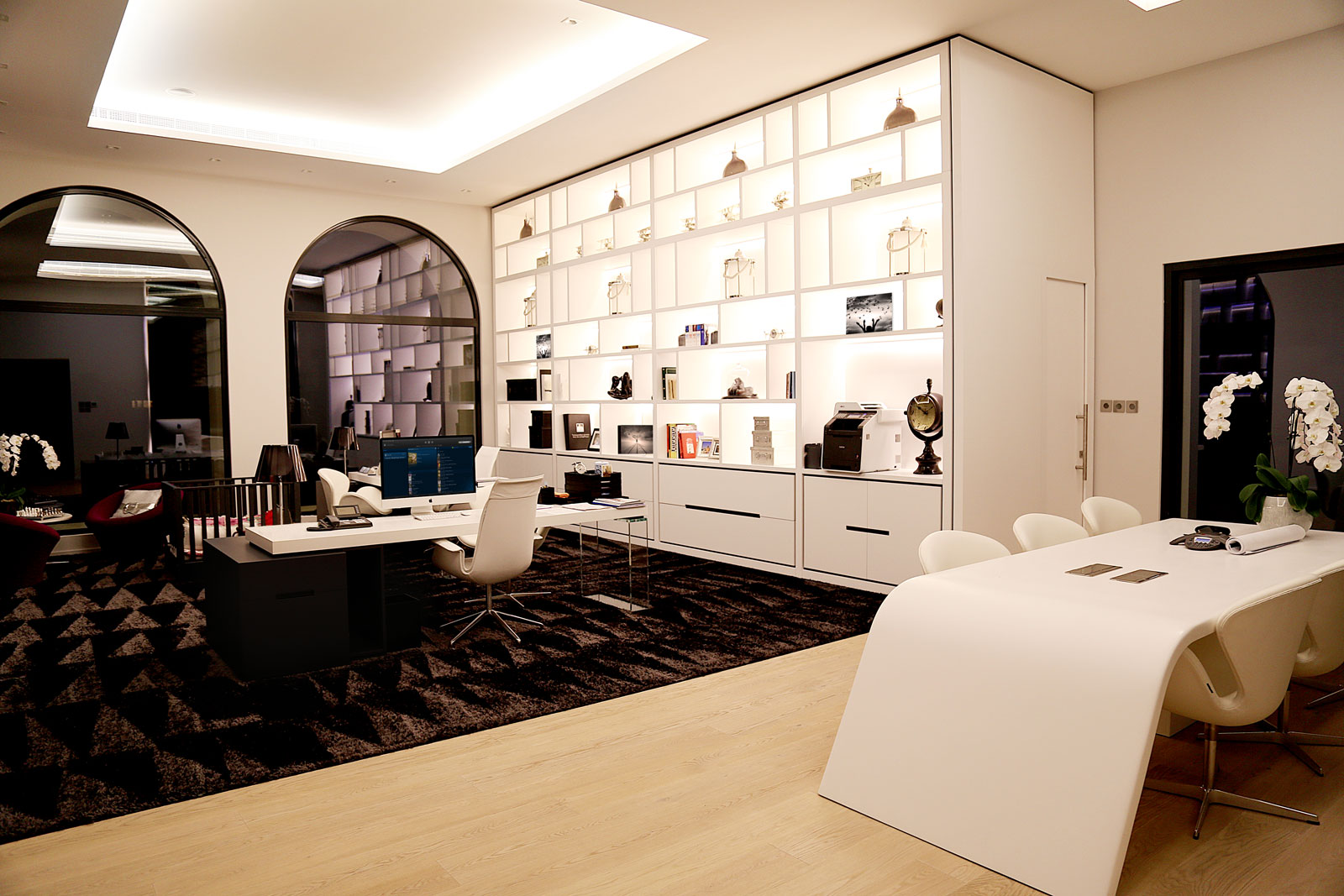 Khomeo, designer of deluxe connected homes
Khomeo specializes in the creation of deluxe connected homes. With our offering of high-end installations for high-profile residences, we always make sure our deluxe home automation solutions are pleasing to the eye and easy to use.
We work closely with architects and designers to ensure these high-end home automation installations fit discreetly into your fixtures and furnishings. Once our study of your project is complete, we proceed with the design of additional fittings and furnishings for integrating our technological state-of-the-art systems with your connected villa.
We have the expertise to design high-class connected homes that are genuine one-offs. Matched to your appliances and your different media—tablets, desktops, telephones, shutters, speakers, woofers—down to the smallest detail, our deluxe home automation solutions provide you with a unique, individualized, high-tech system.
High-end connected home and deluxe home automation: discover all our completed projects
Because we strive to design a deluxe connected home that meets your every requirement, we offer a comprehensive range of prestige services. We permanently appraise and manage all the deluxe home automation solutions currently on the market.
You can consult our website for details of our home automation and multimedia installations when planning your future smart home: multiroom solutions for enjoying all your audio and video files no matter your whereabouts, creation of a luxury home cinema, implementation of home automation controls for your high-profile flat or villa, computer integration with your house, indoor and outdoor sound systems, and more.
For further information on the design of a high-end connected home, please get straight in touch with us by telephone or directly on line.